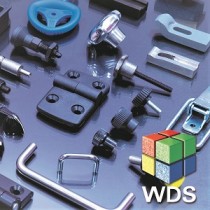 WDS / Drill Brushes
Having worked very closely with WDS Ltd for many years, we are extremely proud of our working relationship together are work hard to provide the very best Tooling Parts to our customers throughout the country.
With a fantastic range on the shelf coupled with daily deliveries we are confident that you can rely on one of the very best names within the tooling industry.
With no minimum order charge or box quantity you can have what you want, when you want it!
As a compliment to our Tooling Part range we also supply the full range of Drill / Jig Bushes. Please give us a call with any requirements.