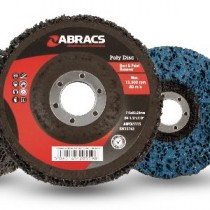 Poly Products
With our Poly Disc range you can bring old and rusty materials back to their former glory without damaging the applications surface.
They are a unique and versatile product designed for removal of rust, paint, thermal blueing and other contaminants. Made from a non-woven nylon web covered in a specialist synthetic resin.
Poly Products can be used on a wide range of applications including metal, wood, concrete, aluminium and stainless steel.