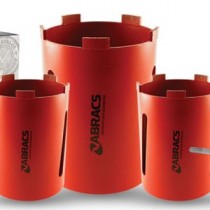 Dry Diamond Cores & Accessories
Superior quality Dry Diamond Cores manufactured using tool grade steel and premium quality diamond grain.
150mm length with a 10mm diamond segment set into the metal core.
Excellent working life, speed and performance. Segments set firmly into the metal barrel to ensure maximum durability, strength and safety.